On the Charleston Peninsula, regular bus routes do not serve the historic residential district south of Broad St. Routes 20 and 30 begin here, northbound on Meeting St. The digital signs flash 20 Citadel (northbound destination) and 20 King Street (a portion of the southbound route) all the time. The headway is mostly 30 minutes, fare $1.75. The nearby "trolley" loop is free, getting the short-haul ridership. Above is New Flyer 3507.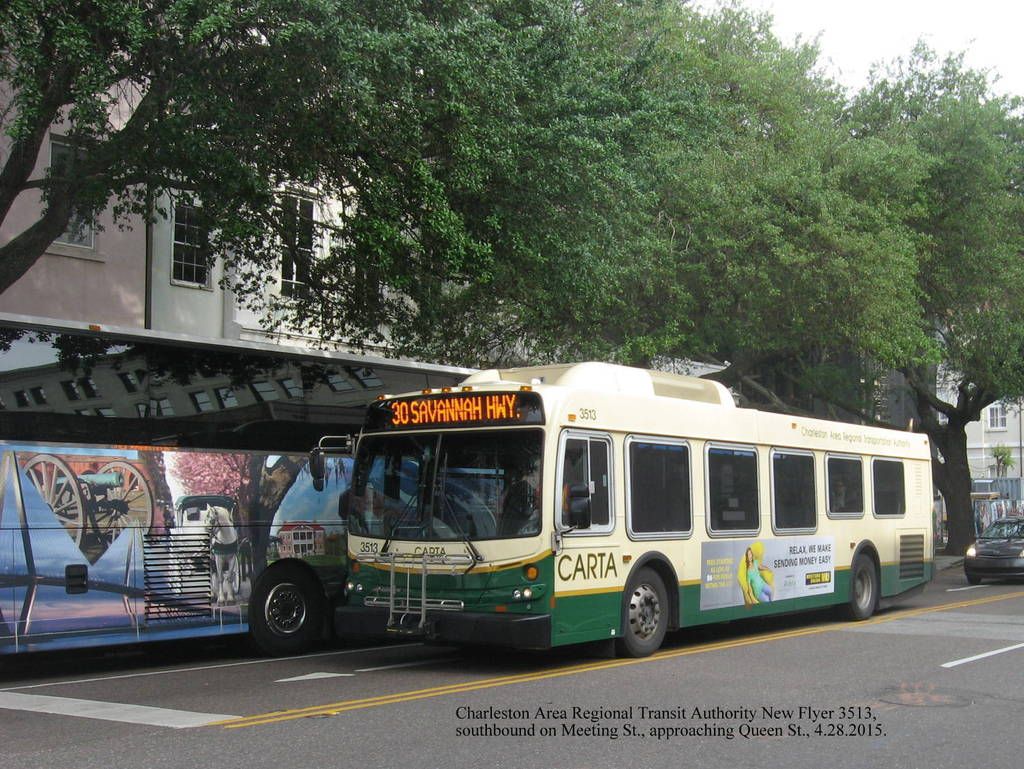 Running on 45-minute headway is 30 SAVANNAH HWY. Here, 3513 is about to finish its southbound run by looping into Queen St., to King, Broad, then to the lay-over spot on northbound Meeting St. that it shares with route 20. CARTA signs appear to be route signs rather than destination signs. The northwestern terminus is the large Citadel Mall. Curbside is an Easton Coach in service for Tauck.
The farebox accepts bills and coins. Note the timetable rack. We paid 85 cent senior fare to ride from Broad & Meeting to the Charleston Museum a mile north.