In April, 2015, we enjoyed a Tauck tour from Jekyll Island, Georgia, to Savannah, Hilton Head, and Charleston. How surprised I was to see that the motorcoach was supplied by a firm in Easton, Pennsylvania, a city I first visited in the days of the interurban trolley known as the Easton Limited!
The Jekyll Island Resort Hotel was busy with motorcoach tours on one-night stays. We were on Tauck's 955th tour in the lowcountry of Georgia and Savannah. The tours skip the insect and heat seasons from late May to September.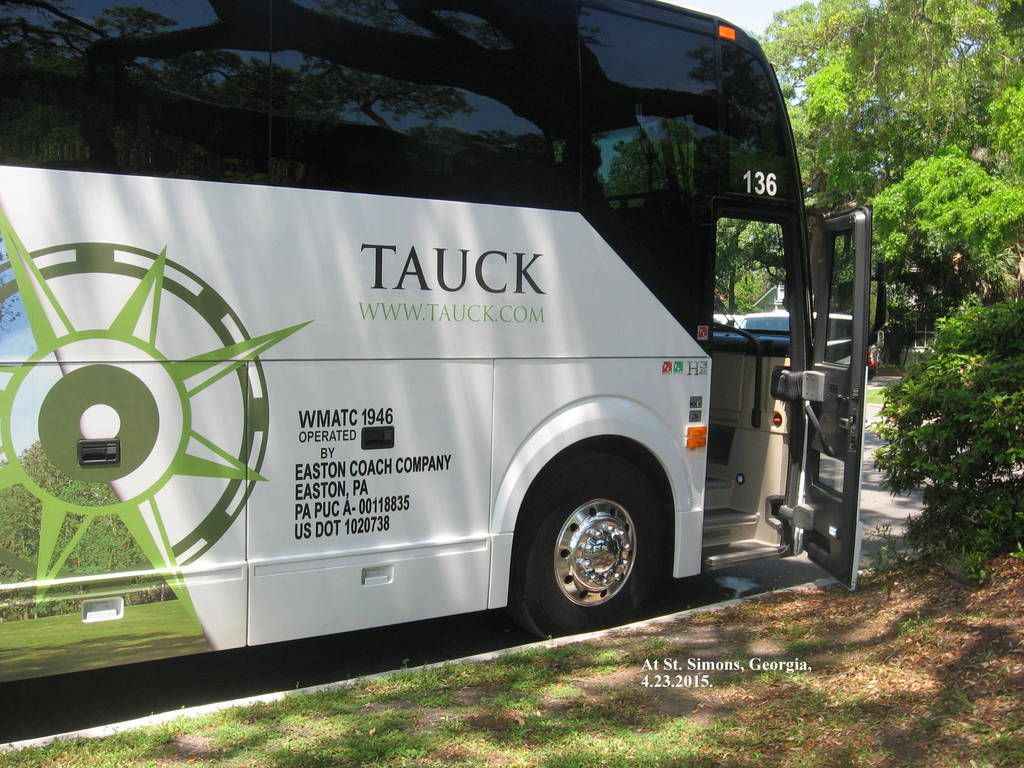 What does WMATC mean?
This 45-foot coach with fifty seats was very comfortable. Right-hand turns into narrow two-way streets of Charleston and Savannah got problematic, when facing traffic did not allow turning space.

What does IFTA mean on the Pennsylvania decal?
That's Easton Van Hool 138 behind 136. I heard Tauck has seven coaches from Easton. I wonder whether the Tauck decals come off between seasons. The Easton Coach website claims more than four hundred vehicles, but many of them appear to be vans.

The Tauck tour director and Easton driver did a flawless job. It was a great trip.
Joe McMahon